Scab Infection Prediction for 19 March: Weak to Medium in North VA; Weak in Central VA; High in South-Central VA
Today, 18 March we are at green tip (GT) on early apple cultivars in Winchester VA. GT was reached 7 March in Rustburg VA, on 14 March in Tyro VA. GT was likely even earlier, anytime from 25 to 28 Feb in Ararat VA. GT is the day at which on your earliest apple cultivar of interest, that is susceptible to scab, your trees reach 50% of fruit buds at green tip (when you randomly choose 100 fruit buds across at least 10 trees and 50 out of 100 of buds are at GT). In Winchester, after the rain on 17 March we have had a fog develop this past evening and morning (18 March) which will favor scab infections in low wet spots. Apple Scab models have reported a weak to medium scab infection on 17 March in and around Winchester. A high scab infection is predicted in and around Rustburg on 19th March according to scab models (we use NEWA and RIMpro). For orchards near Tyro VA, at this moment, no infections warrantying a fungicide application are predicted. For this period, the delayed dormant copper spray applications I recommended in my March 10th blog post available here will be effective like one application of mancozeb. Today, 18 March is a good spray day. In Rustburg, if the infection prediction we see now for 19 March happens, then next fungicide application I would recommend would be Vangard, Scala or Luna Tranquility tank mixed with mancozeb. Spray interval should be 5 to 7 days from your previous spray application.

Keep in mind that besides the temperature and hours of leaf wetness, the amount of green tissue surface present a the time of infection on your trees, will be important. The more leaf tissue expands the higher the risk for infections will be. If you had scab symptoms last year in your orchard, you should count that you have high levels of carry-over scab inoculum from the infections the previous year.  Here are the outputs from NEWA for Winchester, Tyro and Rustburg from 18 March: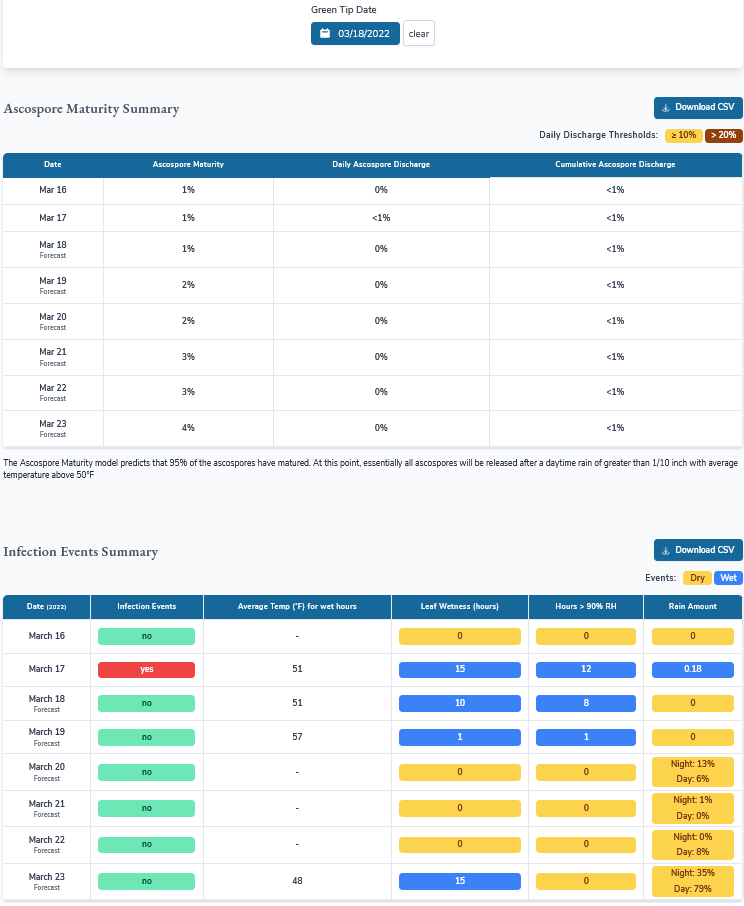 Figure 1. Winchester AREC GP station output for apple scab model on 18 March, which is also the date we reached Green Tip.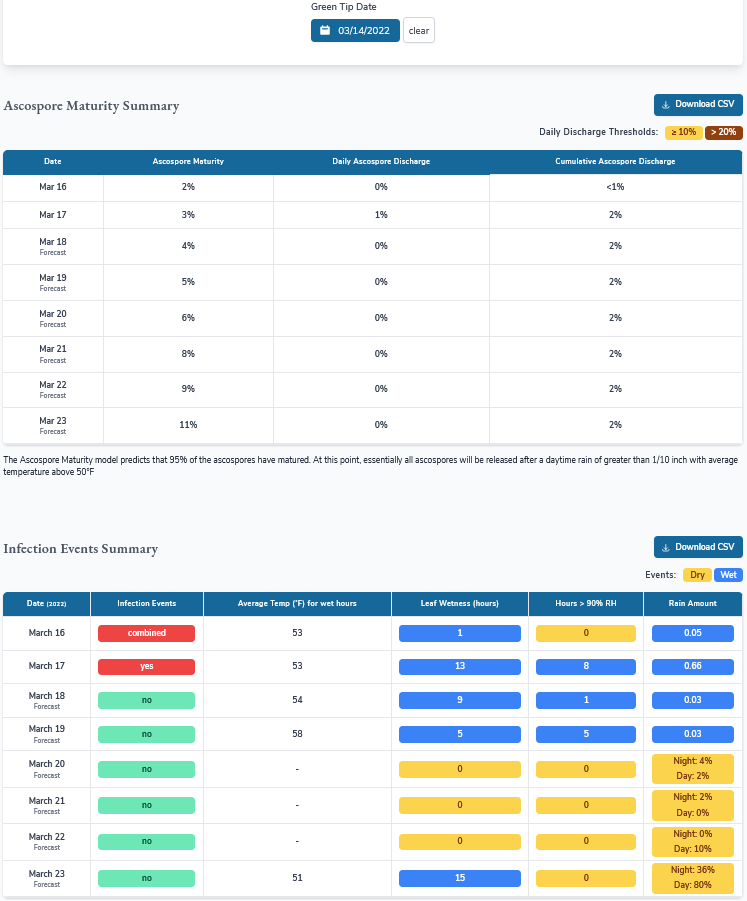 Figure 2. Tyro VA NEWA station output for apple scab model on 18 March, where farms reached Green Tip around 14 March.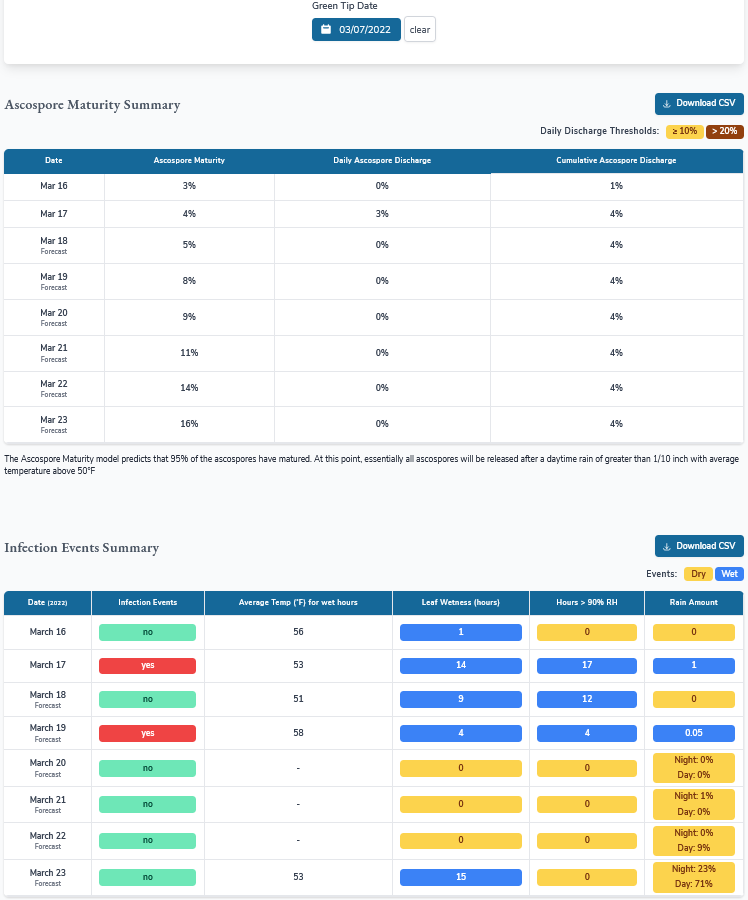 Figure 3. Rustburg NEWA station output for apple scab model on 18 March, where farms reached Green Tip around 7 March.
---